Long time no post! Been doing the "real life" thing. After a birthday dinner filled with nachos, butter and pancakey goodness, Mia was kind enough to spend about an hour trying on half of my closet, which she describes as a
vintage wonderland wardrobe of love
. She's so gorgeous :) and looked adorable in everything she put on. I can't wait to get into her wardrobe and spend some time with her mother, yes Mia I want to see her hahaha. Maybe she can teach me how to sew finally!
Anyway, was trolling
fashiongonerogue.com
and stumbled upon this editorial from Brazilian Vogue. The black-white-with splashes of colour caught my eye
(derrrr)
but the styling is just immaculate. It's so chic and timeless with an infusion of trendy pieces to modernize essential pieces all women should have. I have no idea who styled this, but it's brilliant. Everything is so simple, wearable and it captures the polished rocker vibe I adore. I love the teaming of vintagey t-shirts with structured pants. The poses are a little tiny bit contrived, but fuck it, the clothes are rockin. Isabeli Fontana is beautiful and she's already had a child, mind boggling isn't it? I'm now forced to save up for that Hermes belt.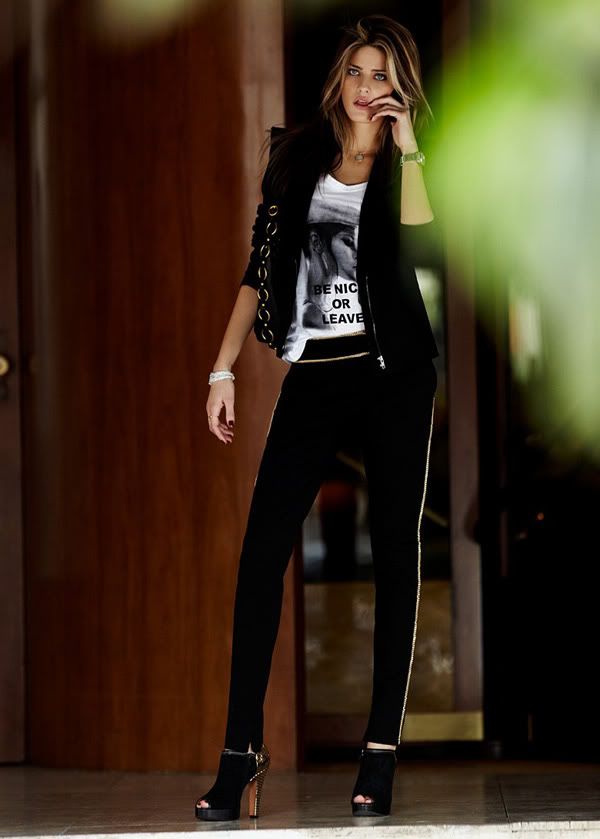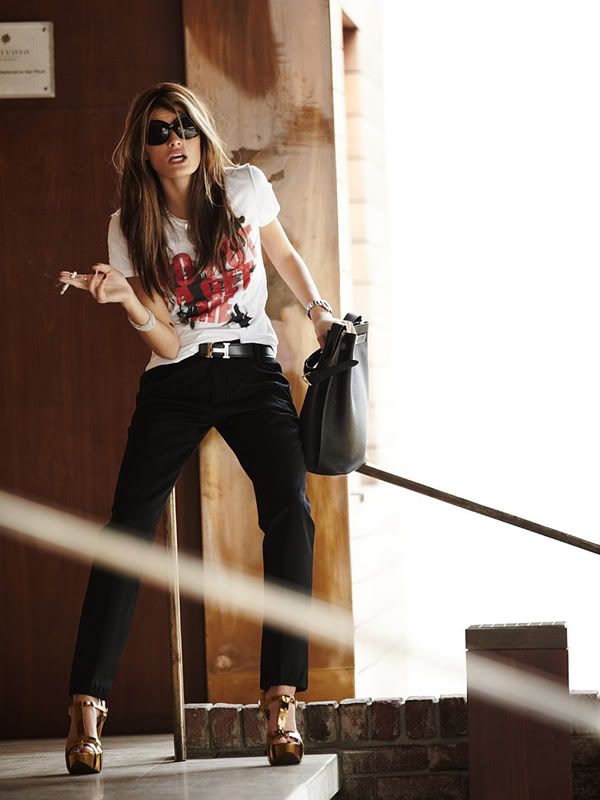 Images from fashiongonerogue.com