Cross dressing: The practice of dressing in clothes traditionally assigned to the opposite gender; also called transvestitism or drag. [x]
Sign me up for some To Wong Foo Thanks for everything, Julie Newmar shit (not the whole Wesley Snipes in something resembling a pink tutu thing). I've never been ultra feminine, I've always been tomboyish and androgynous, ala Alessandra Colombo. I mean yeah I wear dresses and skirts but they have to be a particular cut or altered to fit. I don't like the way most chick clothes are cut. My waist is a tad too tiny for my hips so some clothes just look awkward. My boobs are too big to fit in those baby doll t-shirt things. I've never liked baby doll t-shirts. There's absolutely no room to personalize them. I like having enough material to pull/tie/rip/shred my t-shirts into submission, hence I buy dude clothes! I'm not a big fan of spending $40 at Sportsgirl for an "oversized" t-shirt and realizing a large men's t-shirt (at 3 for $15) is exactly the same.
I'm broke, don't judge me
. I get a lot of my basic white/black/grey shirts from Jay Jays and Cotton on, both shops are always on sale and carry basics with slight trendy infusions to them.
In the mean time this is the direction my clothes will be going this season, not that it's a really big difference, just visualizing more structure, more texture and an overall slickness in the future. We're going into the colder months so I get to play with layers. That gorgeous burgundy woven turtle neck is going on my DIY list, shit looks
sick
. I know Garrett Neff (dude in white shirt looking like a Greek God but vapid) has nothing to do with this, but it's a good excuse to post him and try to make the manfriend jealous ♥ MDS.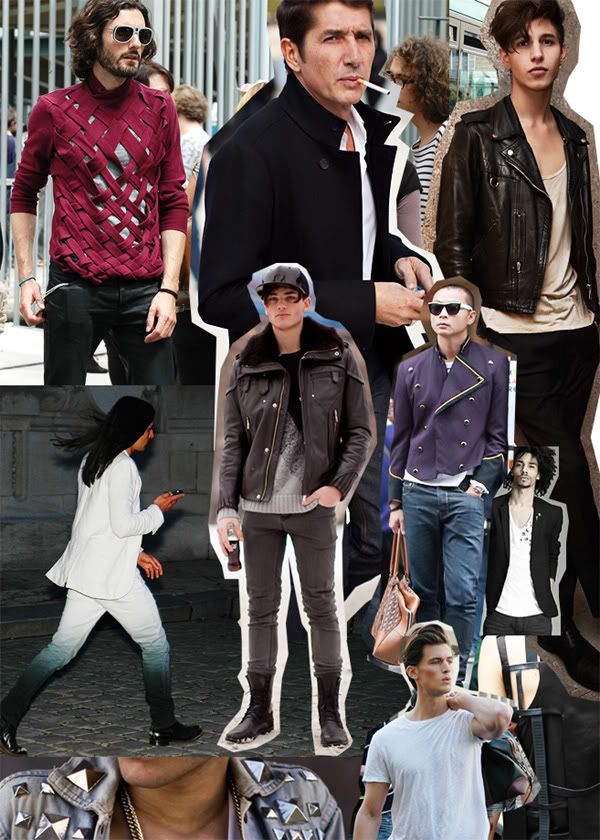 Images from StockholmSS, streethearts and J&J