It feels like I haven't blogged in forever, yet again. I've been scratching my arm for a good 15 minutes, if I don't get lotion for it now I'll make myself bleed so brb.
I haven't done a full throttle couture post in a while and after seeing Etro and Burberry Prorsum's Fall RTW, yeah I'm pretty much compelled to.
A lot of people were talking about the Christopher Bailey aviator jackets but what caught my eye were the hint-of-military blazers. Big surprise. I love blazers so this collection made me want to sell a kidney. Only a few posts ago I was looking at military inspired clothing for Manfriend and myself so I'm absolutely delighted that this trend will inevitably trickle down to more affordable brands. I love the metallic buttons and simple structured shirts buttoned all the way up, it's fucking sexy; especially when paired with thigh high leather boots. Almost everything is wearable and yes I do like the aviator jackets but blah not really my thing. The only thing I'm not loving is the mustard yellow. You need pretty specific skin tones to rock this and it's just not a pretty colour to me. Gross.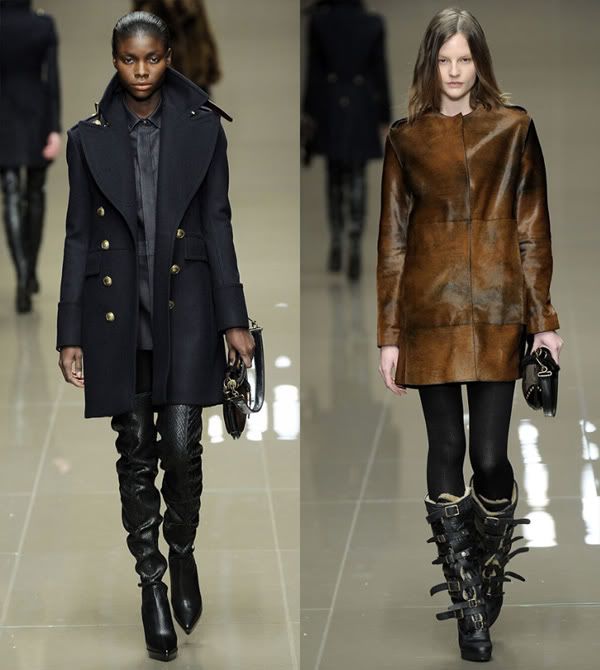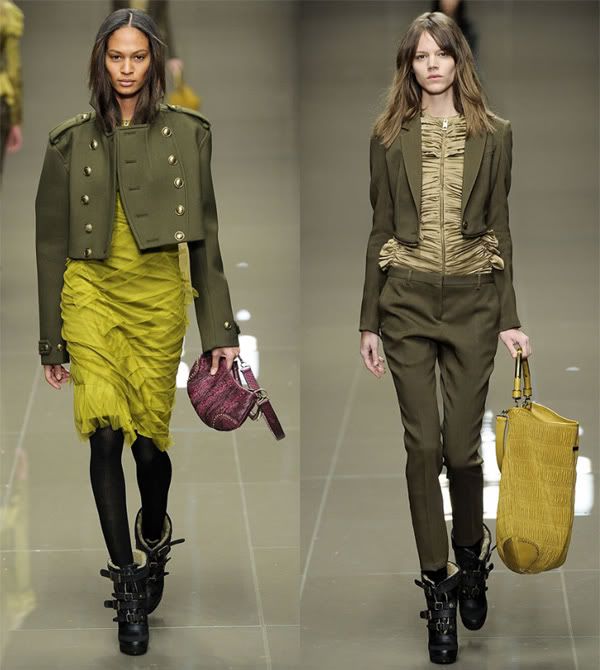 Images from Style.com