I've always loved fashion from this period. Everything screamed elegance and glamour. It was all very luxe, very sexy and slinky but in an empowering way. Think Marlene Dietrich and Jean Harlow. I want 79% of Etro's Fall RTW. I'd sell my left lung for that caramel full length dress. MY LUNG. Okay maybe not, selling vital organs for fashion is not a good idea.
I love the ethnic/worldly prints, the fabulous colours, the shapely yet flowing silhouettes, the bold accessories, just everything. The classic tailored pant with the updated print of the cheongsam hit the spot. Blazers once again were present in this collection, but hey I'm not complaining. With blazers included it felt like I was looking at the lovechild of the 20's and 80's. Funnily enough there were more buttoned-all-the-way up looks here too.
Okay I'll stop here are my favourite pieces.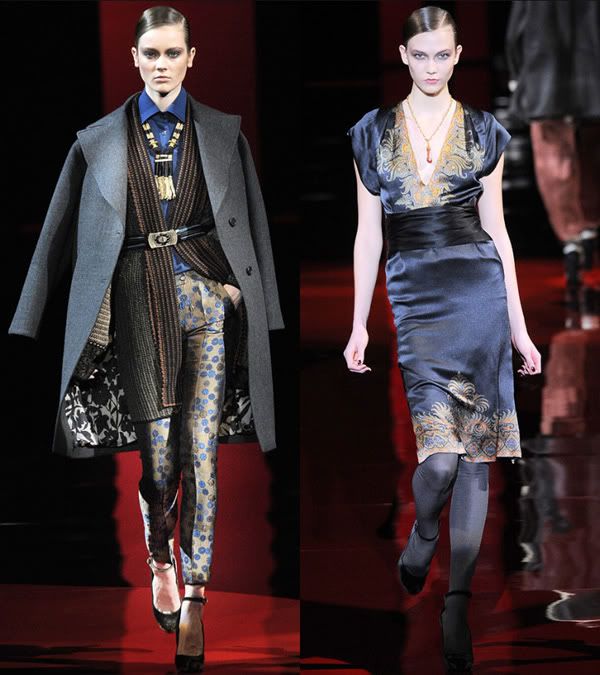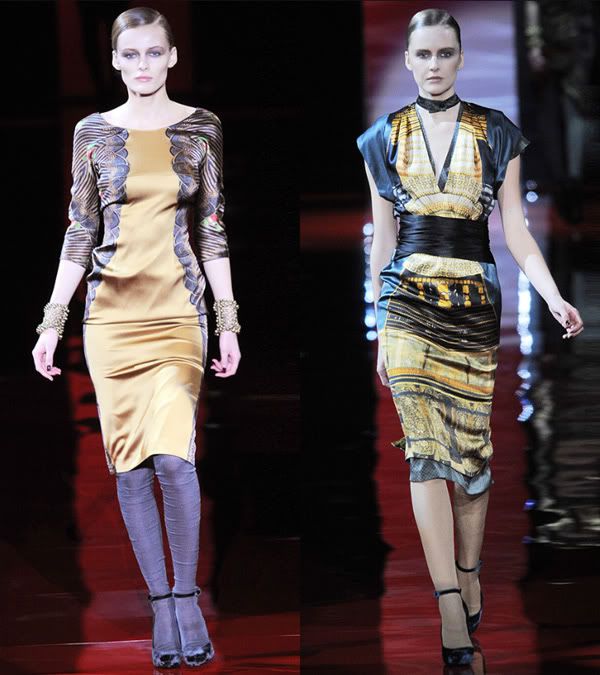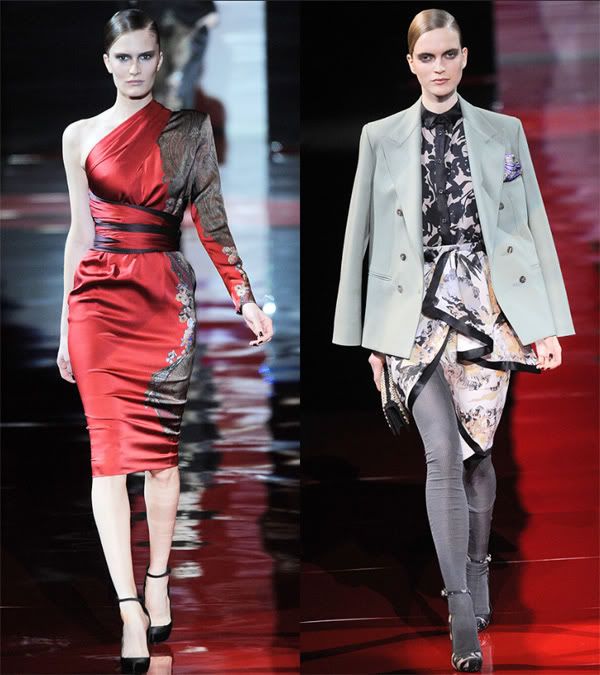 Images from Style.com