Swide: Do you believe in timeless pieces or do you think fashion should be seen as disposable?
Anna: I'm a collector but I collect incredible pieces only, no daywear! I really love garments with lots of imagination, lost of history; I try to imagine that if I died my clothing could go on to be shown in a museum, who wants to see a plain white shirt? So I think.. "Is that something people would want to see in the future?"... Something with a bit of flair.
Excerpt from Swide Magazine.
Too fucking right. This woman is a machine. Anna Dello Russo is the fashion editor at large of Vogue Nippon and whenever I see her outfits, it strangely reminds me of Hansel and Gretel, I don't even know why. She's ferocious and has an "I'm going to each your children.. just kidding have a cookie!" vibe that I adore. She's just so incredibly glamorous and chic. Obviously from her long career, fashion is in her blood. She has such a passion for it and her clothes reflect that. I would never get up and put on a Lanvin dress at 9am in the morning but the fact she rocks couture and makes it every day wear, it's just so different from my reality that it's not ridiculous, it;s intriguing. I also found it hilarious that in many of her photos, there's so many people just staring at her outfit. She certainly makes a statement. Her understanding that her clothing is her legacy garners my respect. I hate her posture though.

P.S.

MDS

I miss you.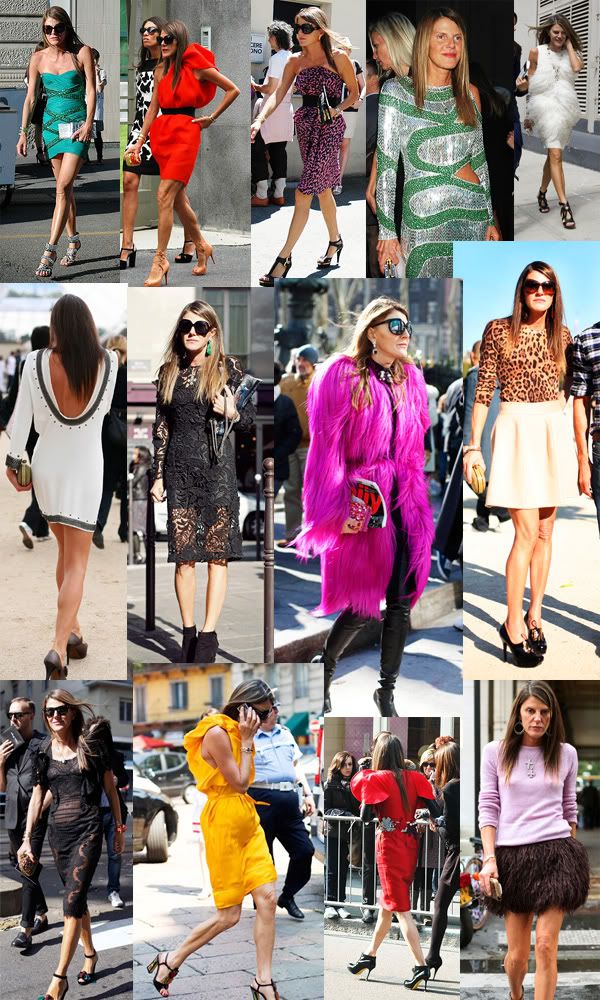 Images from thesartorialist & tFs