Browsing through many online stores, I stumbled upon Zara, I don't know if they have many Zara stockists in Australia but it was pretty rampant in Manila when I was there. All these photos are from the 2010 Casual look book on their website, there was quite a few but I felt them a little bit repetitive so I picked out the ones I particularly liked.
I am seriously digging the preppy feel. Props to whoever styled these looks, they're quirky and show a lot of range. All the outfits have a specific direction, not just a mish-mash of whatever they're selling.
For me; there are subtle hints of all the haute couture trends; namely the metal buttons, military chic, romantic flouncy pieces and just a twist of not-so-grunge grunge. All the individual pieces aren't TOO trendy, they can be incorporated into almost anyone's wardrobe. The look book itself is cute. I saw the army-ish boots and floral socks and instantly thought of Mia. Lol.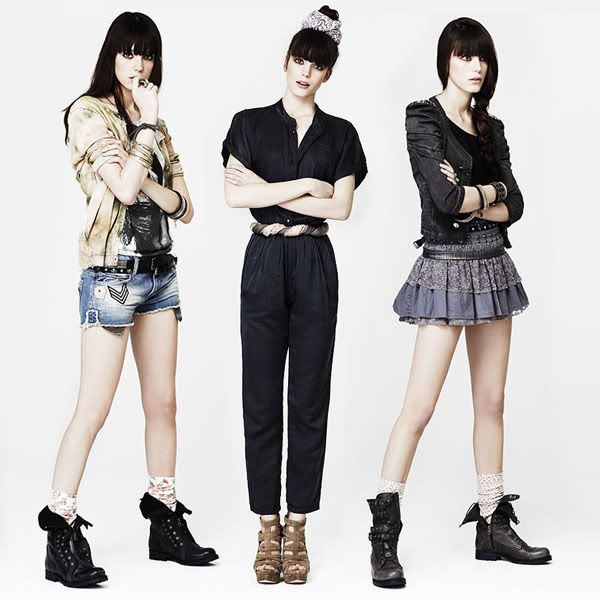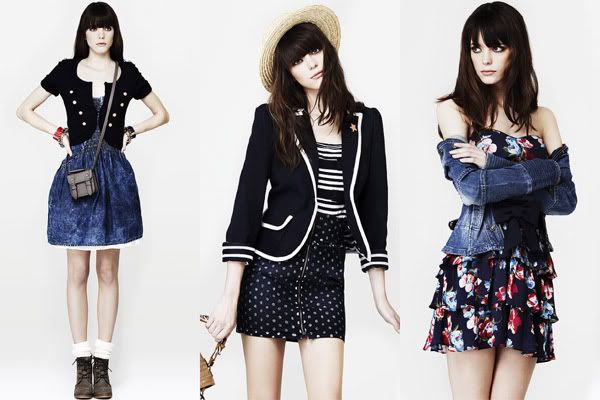 Images from Zara.com > Casual Lookbook