Right after my rant about embracing femininity, here comes Pucci's Fall RTW collection. Bring on the silk and the tassles! The chick in the blue,
Jac
is so rockin that she doesn't need a last name and gets her own damn picture, no sharing for you! I feel like searching for vintage scarves, adding some lamp shade adornments and just going to town.
I'm going to start collecting some vintage scarves I think. I have a few but nothing spectacular. Scarves are a versatile accessory and I bought this massive silk scarf off ebay a few years ago and it doubles as a top for me. I'll post pics. All the colour in this collection is a breath of fresh air and a welcome break from the black on black on black (although I love my black) and I expected nothing less than vivid and striking colours from Pucci.
Pucci Fall RTW 2010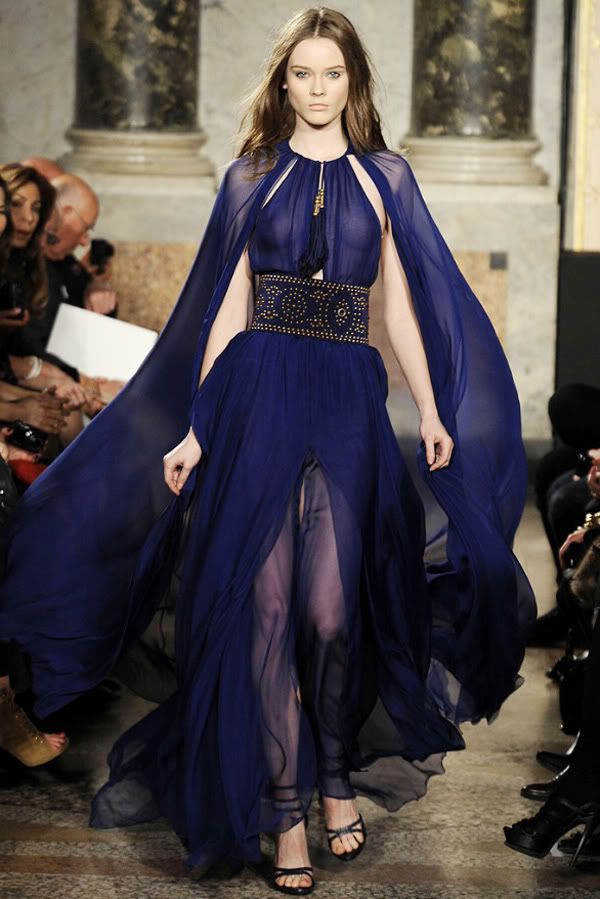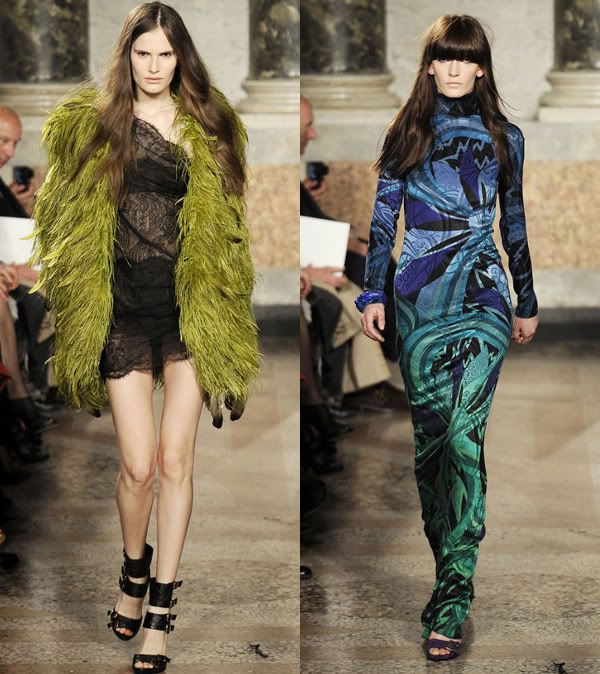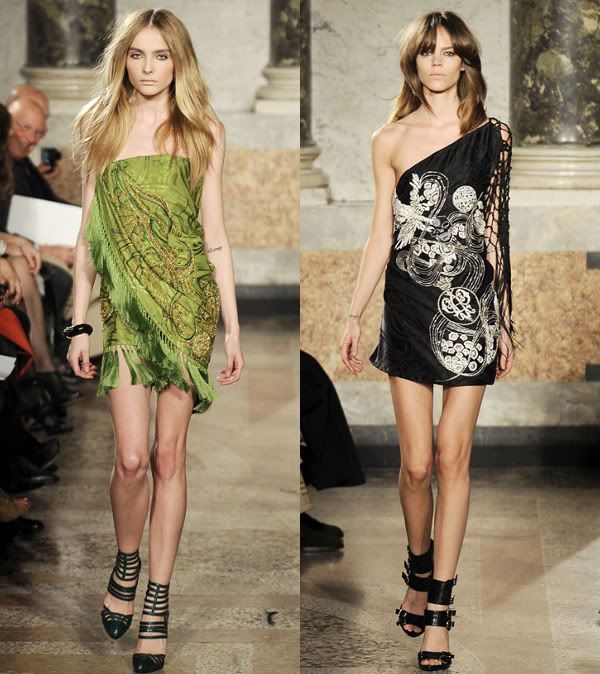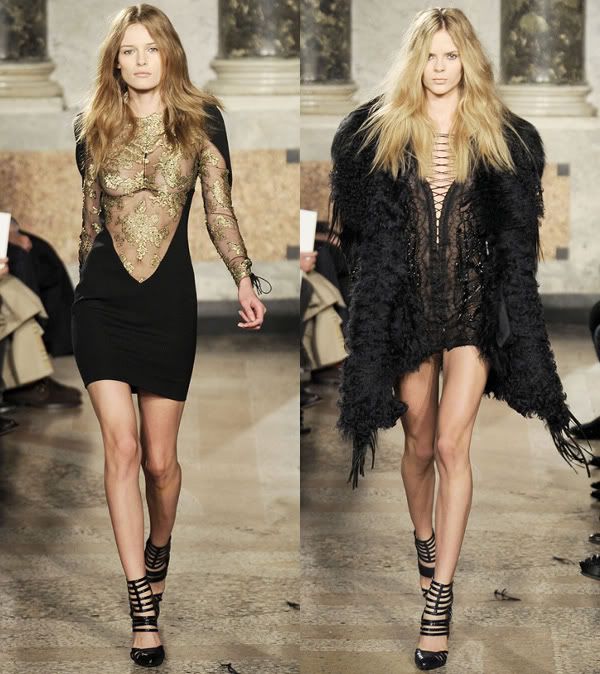 Images from Style.com