BLAZERSSSS. Another collection from Balmain that makes me want to sell my organs. I guess the exaggerated shoulder trend isn't going away soon, so I'll be spending today sewing shoulder pads back into my blazers. I love the tapestry-esque fabric and the muted, soft, warm and rustic colours. It sort of reminds me of this painting we have at home in the living room with a gorgeous gilded frame. I'll go take a pic real quick and post it later. It's sort of, bohemian meets rock and roll; wrapped up in the love child of brocade and lamé. I think the perfect pair of jeans for me is somewhere between a cigarette cut and a bootleg, so I'm very happy to see some flared pant action, I think it's about time people start considering different jean cuts. Skinnies are great but I want to be able to do a ninja kick in my jeans at any place, any time. Every time I see ridiculously tight skinny jeans, on men especially, I feel physical pain, their crotch must be suffering tremendously.
I was planning on making these images smaller like I'm about to with the A. F. Vandevorst ones but you really have to check out the details on these pieces. I love the tuxedo style blazer with the silk collar and metal buttons.
Mmm.
Magically delicious. Now how does one get their kidney on the black market?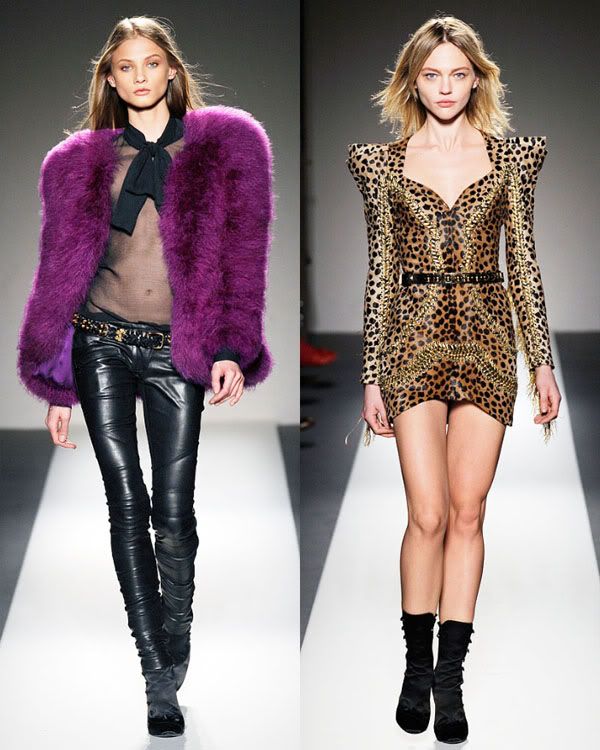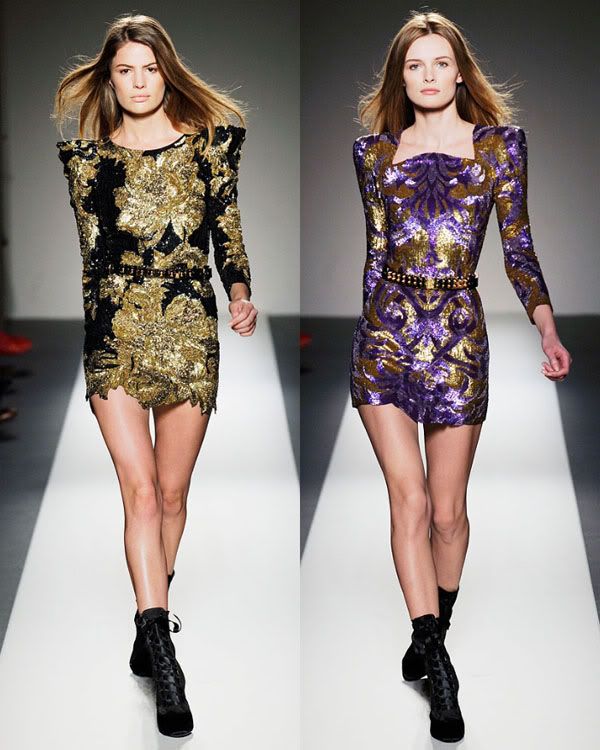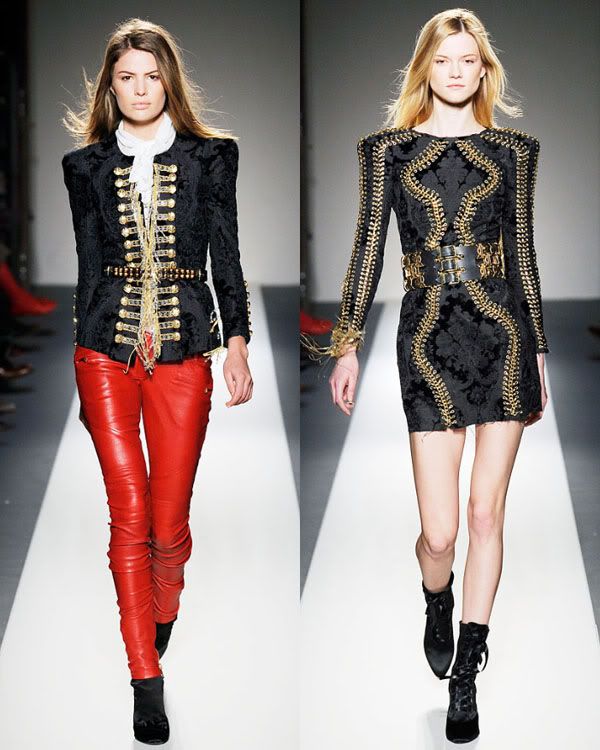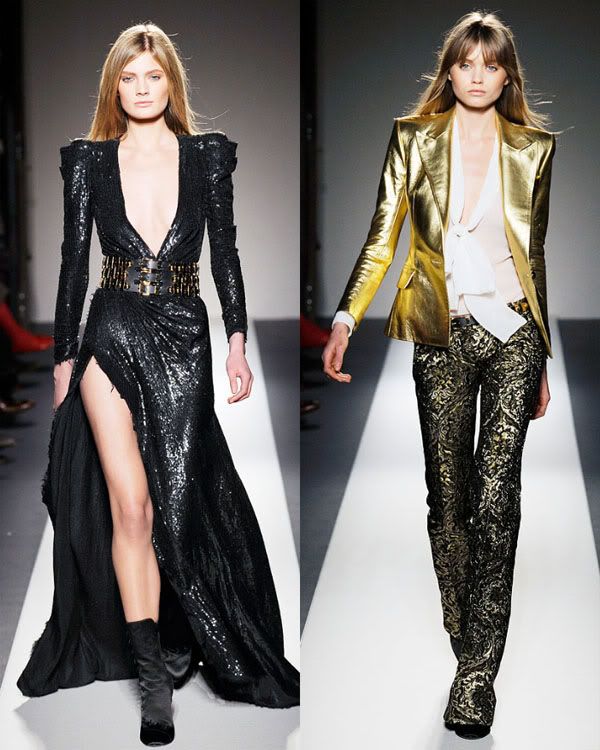 Images from Style.com