I like to plan ahead. I think it's in my genes. My mother (Hi Mommy) is such a meticulously organized person. Everything she needs to do is planned months ahead.
My awareness of clothing styles, cuts, fabrics and textures has really heightened the past few months. It's been gradual and slow, I've observing what people all over the world are wearing and I've been finding pieces that suit my shape. I used to buy such trash. I can't believe I wasted so much money on "trendy" clothing; that was wearable for max, maybe a year.
Manfriend
made my day, claiming I've changed the way he looks at clothing. A pretty strong statement coming from a guy who spends some of his time as model (gimme some of that blue steel).
It's become more than a hobby for me, it's an expression, an extension of who I am, what my tastes are and how I see myself. I've always been a very basic t-shirt and jeans girl, but I'm slowly weaning myself off. There is so much out there that's wearable. After going through countless fashion and street style blogs, I found looks that I really liked and I guess that's how this all started. I don't think I'm even a quarter of the way to finding my personal style. With some of the really popular bloggers, I was comparing their initial blogs to their most recent ones, their style has evolved and they've grown.
LA is going to be my first trip to the US of A so I'm not nervous or anxious, more excited. If I were to divide those 3 into percentages, it would be: 62% excited, 34% anxious and 4% nervous. One of my favourite fashion bloggers, Karla Deras is from LA, well LA-ish, so I'm hyped to see what people wear over there.
I've made a little collageeeeeee as usual, all from one of my favourite street style photographers, Vanessa Jackman. Summary? Graphic prints, stripes, blazers, great fitting jeans and contrasting proportions.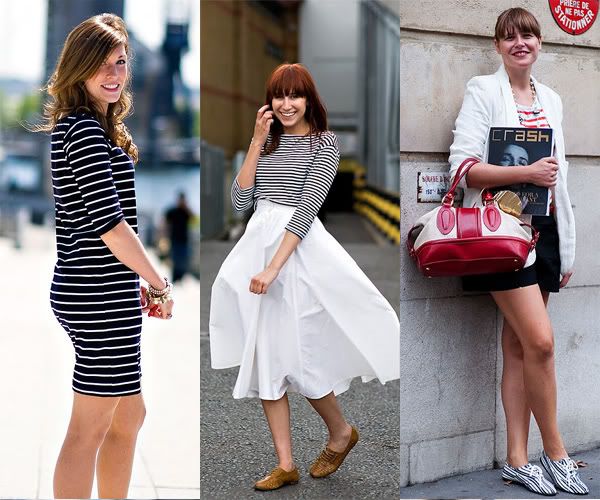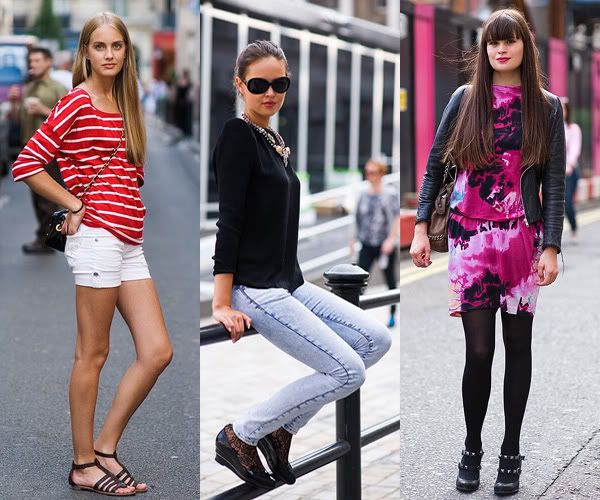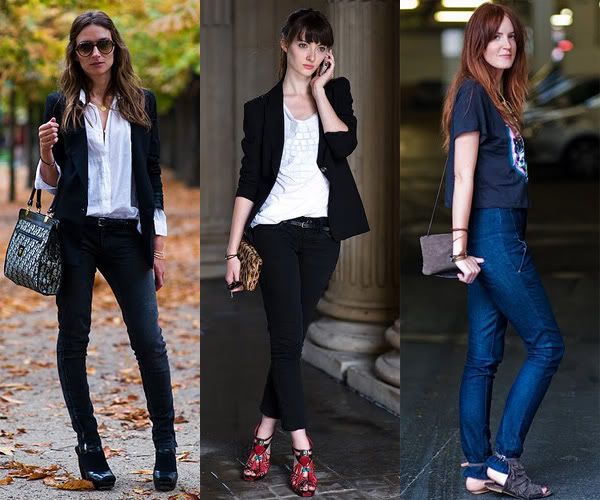 Images from VanessaJackman.Blogspot.com