I've voiced my aversion towards all things Erin Wasson previously. This was based on the line she did for RCVA that I really wasn't digging. The pieces were overpriced and run of the mill. They reflected none of her personal style, which is disappointing, because I think she's one of those models that really does enjoy fashion. I'm 98.2% sure that I got these
from Knight Cat
and hell, I love it.
I think she's a beautiful woman and a worthy inspiration. I'm almost 100% sure she's not wearing makeup and that sort of just makes me want to die. Just a little bit. Again, I wouldn't necessarily wear what she wears, but she carries herself so well and the clothes just become a living, breathing part of her, a visual display of her eccentricity. I don't know who shot these but I love the composition and the simplicity. It's laid back, she's at home in her element. The photographer really let Wasson wallow in all her indie hippie glory.
And of course, she's topless. She's always flashing the nips.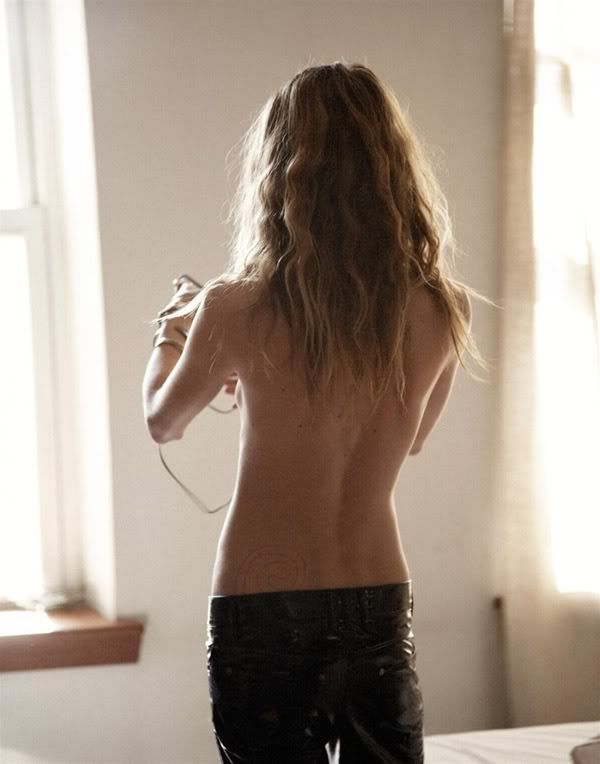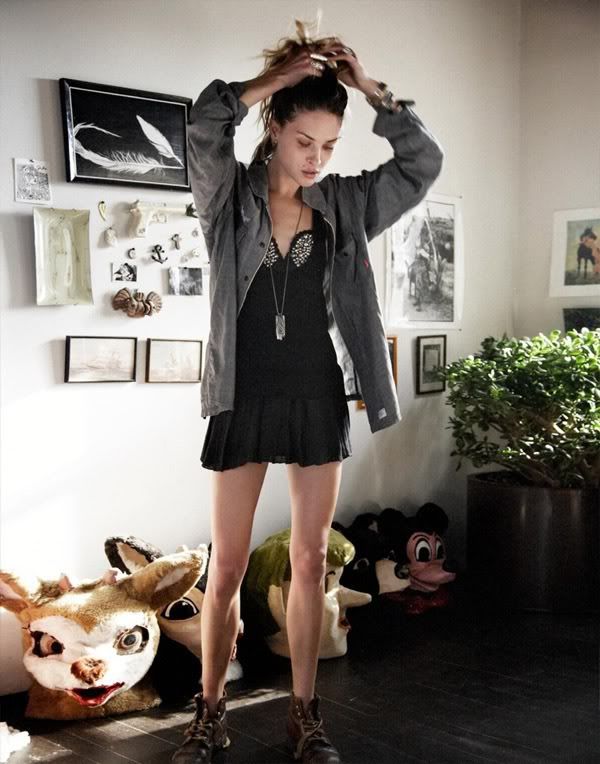 Images from from Knight Cat