There are very few times when I stop and simply admire an outfit.
This to me, is the perfect outfit. It flirts with androgyny, it's chic, it's simple, it's uncomplicated, it's timeless. The colours, the textures, the print, just ERRRRTHANG.
It's as if the proportions were calculated by a Quantum physics major I played Warcraft with. This shit needs to be bottled and distributed internationally. It needs to be given to all the Mischa Barton's and Peaches Fuckhead's all over the world. We could all learn a thing or two from this woman and her impeccable outfit.
She probably just threw on. It makes me want to die a little bit but gives me incalculable inspiration. It renews my faith in humanity. Because of this outfit, I am at peace with the existence of personalities such as Ke$ha and Tila Tequila.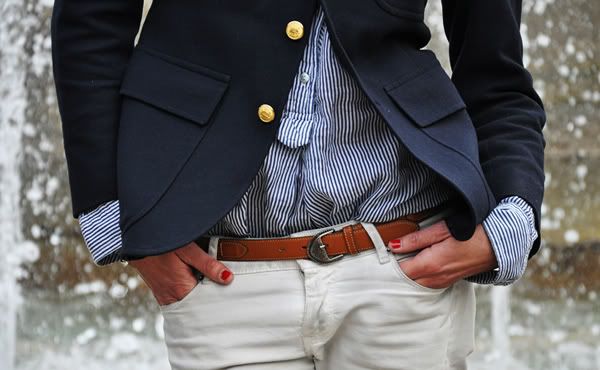 Images from Jak&Jil.com